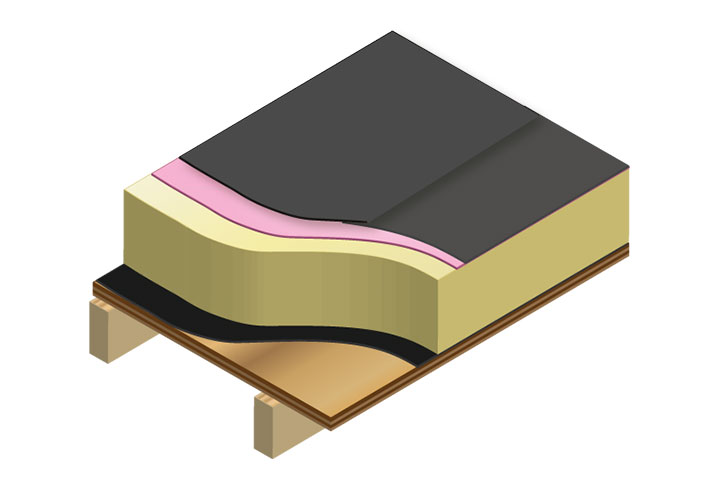 Ruvitex Bonded System is a flame free flat roof system suitable for attachment to plywood/OSB roof decking and to tissue faced PU insulation boards. Ideal for medium to small projects or projects where mechanical attachment is not an option.
RUVITEX MECHANICALLY FASTENED SYSTEM…
Ruvitex Mechanically Fastened System is quick to install and is the preferred choice on larger roof areas. Ruvitex Mechanically Fastened Systems are suitable for attachment over foil faced PU insulation boards and suitable prepared existing roof systems.
RUVITEX GREEN ROOF SYSTEM…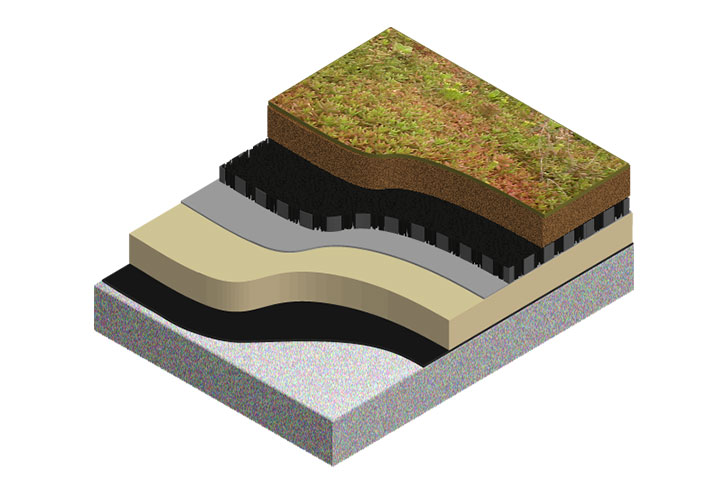 Ruvitex Green Roof System is popular on roofs where the client wants to contribute to reducing the effects of poor air quality, rapid drainage of storm water and at the same time help to preserve habitat for wildlife.